Wow!  That's really all I can say, because on December 15th I got to share with some very famous people.
Famous authors Eric Walters and Sigmund Brouwer!  And the very famous Michael Martchenko!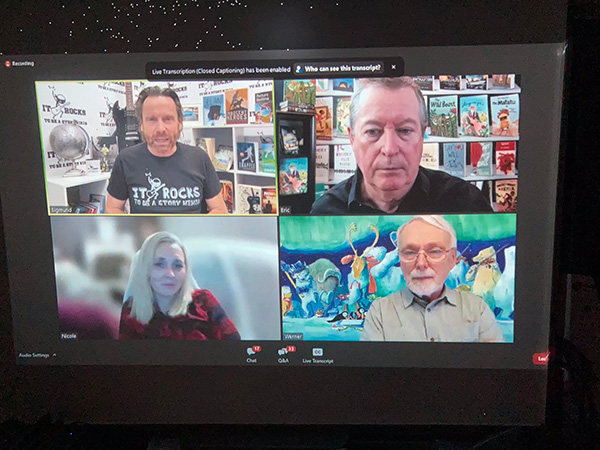 And best was that we got to share our work with kids right across Canada.  It seems we reached almost 7000 kids in two sessions!
 Even with the technical glitches, it was an amazing experience.
However, there were some glitches with my presentation. I wanted to show how I create my drawings.  Although the second presentation went smoothly, unfortunately I couldn't in the first.
So here is the sketch from the second for anyone who missed in the first.  I showed how I create the character from Helaine Becker and my new book We Wish You A Merry Christmas.
Grab your pencil, and remember: K.I.S.S. Keep It Simple, Silly! 
(yup, that last part is very important too)